For over a decade, Shaun Leane has redefined the standard of British jewellery design. Fusing innovation with exquisite craftsmanship, the house is known for a timeless elegance that epitomises modern romance. Creator of some of the most admired jewellery masterpieces of the twenty-first century, Shaun Leane is fast becoming one of the world's pre-eminent jewellery houses.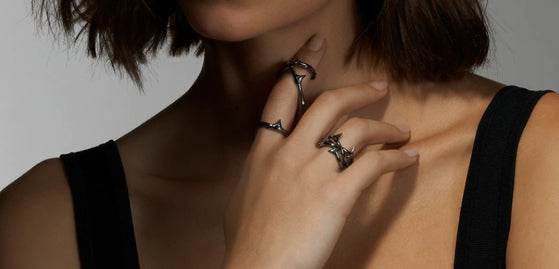 SILVER JEWELLERY
Shaun Leane's silver collections epitomise their core values - iconic pieces, worn together and often. Finishes are exemplary; polished silver, yellow or rose gold vermeil, black rhodium silver, fine enamel and ceramic, black spinel, crafted leather, freshwater pearls and brilliant-cut diamond pavé.
FINE JEWELLERY
Shaun Leane's Fine Collections distill a singular vision - collectable pieces, worn everyday. The eye is in the details; perfect proportions, the weight of the jewels on your skin, their movement on the body. Avant-garde construction and a meticulous finish make it unmistakably the House of Shaun Leane.
Interlocking Collection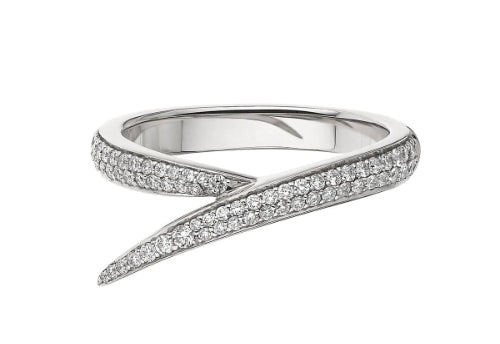 Interlocking Collection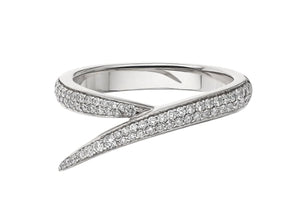 The iconic ring of the House of Shaun Leane is re-interpreted as an interlocking, layerable jewel to be stacked, assembled and mixed; revealing a sliver of vibrant colour.
SHOP INTERLOCKING
Black Thorn Collection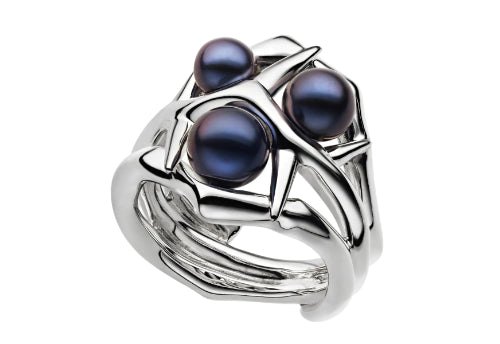 Black Thorn Collection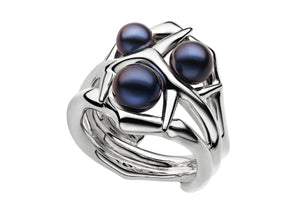 Blackthorn reveals personal passions and themes - woodlands and wildflower hedgerows. Thorny sterling silver stems nestle scattered leaves of dewy black spinel and the lustre of dark pearls form dynamic hoops of moonlit flora.
SHOP Black Thorn
Shaun Leane Latest Arrivals
FINE JEWELLERY FROM SHAUN LEANE