Exclusive Gift Hamper Selection
C W Sellors is pleased to present a brand new line of luxury gift hampers. Whether you're searching for a unique and thoughtful gift, or looking for a memorable way to mark a special moment with a loved one, these hampers are certain to exceed your expectations. 
With a wide selection available to suit your needs, these luxurious hampers are filled with a selection of luxury gifts, including pieces of our finest handcrafted jewellery, scented candles for setting the mood, delicious handmade chocolates and even a selection of beverages to toast the occasion.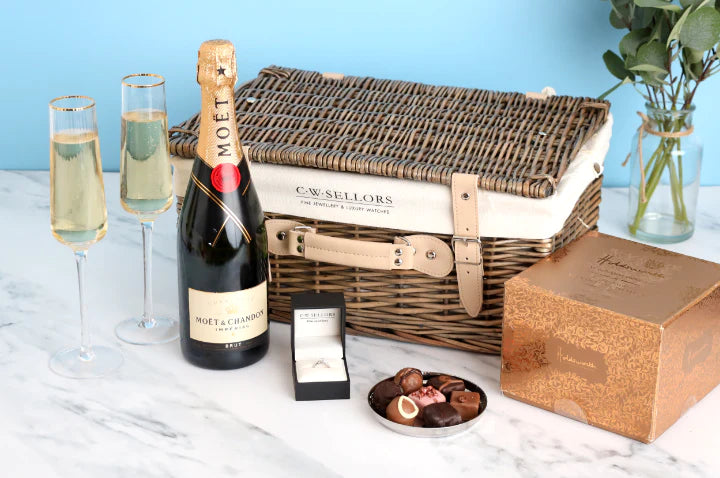 The perfect gift for any recipient... 
With a wide selection available, each with a unique set of gifts inside, these luxury gift hampers can make wonderful gift choices for everybody.
With options that include everything from candles to cufflinks and even the option to create your own bespoke hamper from scratch, we're sure to have exactly what you need to make your gift one that will be treasured forever.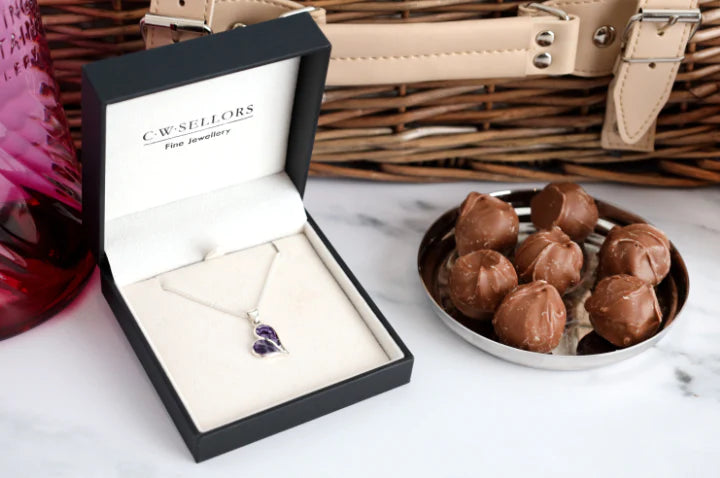 Spend less on the things you love... 
Each of our hampers is guaranteed to save money when compared to buying the products inside separately.
All articles will be will be lovingly presented amongst a bed of environmentally-friendly, bio-degradable wood wool and despatched inside one of our beautiful hamper baskets.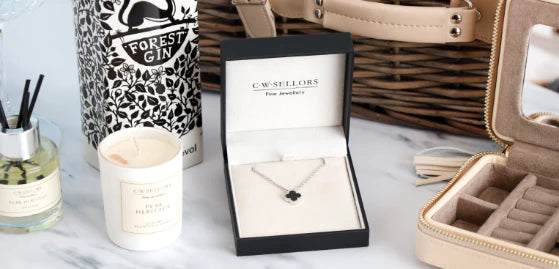 Whats Inside
Each of our luxury gift hampers contains a unique selection of hand picked items, varying from exquisite pieces of jewellery, to candles, jewellery boxes, handmade chocolates and artisan spirits.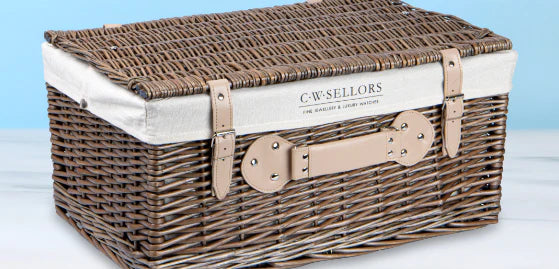 Build Your Own Hamper
Looking to add your own personal touch to your gift hamper? Speak with a member of our team today. We welcome customers to create their own bespoke hamper with gift items of their choosing.